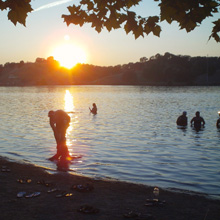 TBF Training is partnering with Fleet Feet Sports Sacramento to offer a 10-week training program to help you prepare for The 7th Annual Mother's Day Triathlon and Duathlon for Women Only on Sunday, May 13th at Granite Beach, Folsom Lake.
This program features workouts and clinics in all three triathlon disciplines, including a practice triathlon at Folsom Lake 10 days before the race. Whether you're getting ready for your first triathlon or just want to improve your skills ahead of the race, this clinic is perfect for you!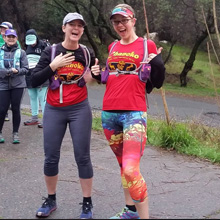 You can sign up for our 10-week Women's Triathlon Class, which includes Run Clinics and workouts, Bike Clinics and workouts, Swim Clinics and workouts, an Open Water Swim and a Practice Triathlon (a $200 value) for FREE just by attending our TRY Triathlon night at Fleet Feet Sports Sacramento at 7:00pm on Thursday, March 1.
The first workout is our Run Clinic on March 8th at 6 pm, held at American River College in Sacramento.